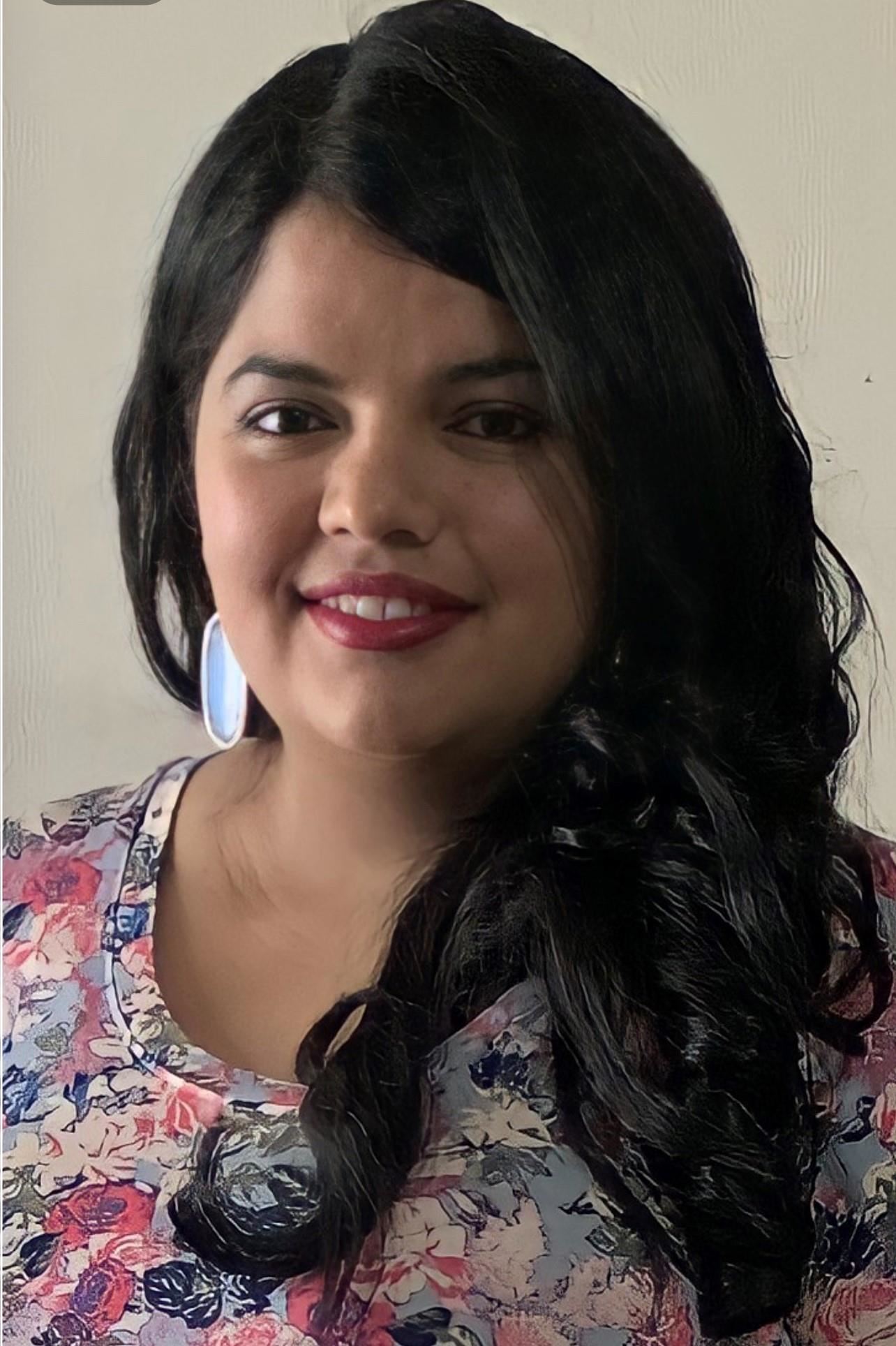 Phone:
Email:
Degrees and Certifications:
Bachelor's degree in modern languages
Mrs.

Kelita Funes de Hernandez

My name is Kelita Funes de Hernandez. I was born and raised in El Salvador. I am married and have a wonderful 2 year old son. I have taught PreK, Kindergarten, First and Second grades and this is my second year in the Fort Bend School District.

I am honored to have your child in my class and look forward to working with you and your child during this school year.

My goal is to make my classroom a safe place where my students can explore, take risks, and develop their critical thinking skills with meaningful interactions and high-quality learning experiences.

Mi nombre es Kelita Funes de Hernandez. Nací y crecí en El Salvador. Estoy casada y tengo un maravilloso hijo de 2 años. He enseñado PreK, Kindergarten, Primero y Segundo grado y este es mi segundo año en el distrito escolar de Fort Bend.

Me siento honrada de tener a su hijo en mi clase y estoy emocionada de trabajar con usted y su hijo durante el año escolar.

Mi objetivo es hacer de mi salón de clases un lugar seguro donde mis estudiantes puedan explorar, tomar riesgos y desarrollar sus habilidades de pensamiento crítico con interacciones significativas y experiencias de aprendizaje de alta calidad.
Class Schedule/ Horario de clases

Math/ Matematicas

8:15am - 9:45am

Science/ Ciencias

9:45am - 10:05am

Recess/ Recreo

10:05am - 10:30am

Lunch/ Almuerzo

10:35am - 11:00am

Interventions/ Intervenciones

11:05am - 11:50am

Ancillary/ Clases auxiliares

11:50am - 12:30pm

Health/ Salud

12:35pm - 12:40pm

Science/ Ciencias

12:40pm - 1:10pm

Math/ Matematicas

1:15pm - 2:10pm

Science/ Ciencias

2:15pm - 3:25pm

Dismissal/ Despedida

3:25pm

Conference period:

Tuesday and Thursday 11:50- 12:30
Kindergarten

1 package of dry erase markers
1 backpack (regular size without wheels)
1 box of crayons (24)
1 box of markers (standard/washable)
1 pair of blunt/safety scissors
2 large glue sticks
1 box of #2 pencils with erasers (standard)
2 paper folders with pockets
1 package of construction paper
1 pack of play dough
1 package of #2 standard pencils
1 box of crayons (24)
1 box of markers (standard/washable)
1 plastic pencil box
1 pencil sharpener with cover
2 large glue sticks
2 pink erasers
1 pair of safety scissors
4 notebooks, 8x10, white primary paper,
red baseline, wide-ruled
1 hard cover composition notebook,
primary style
4 pocket folders with brads
1 package of construction paper
1 package standard post-it