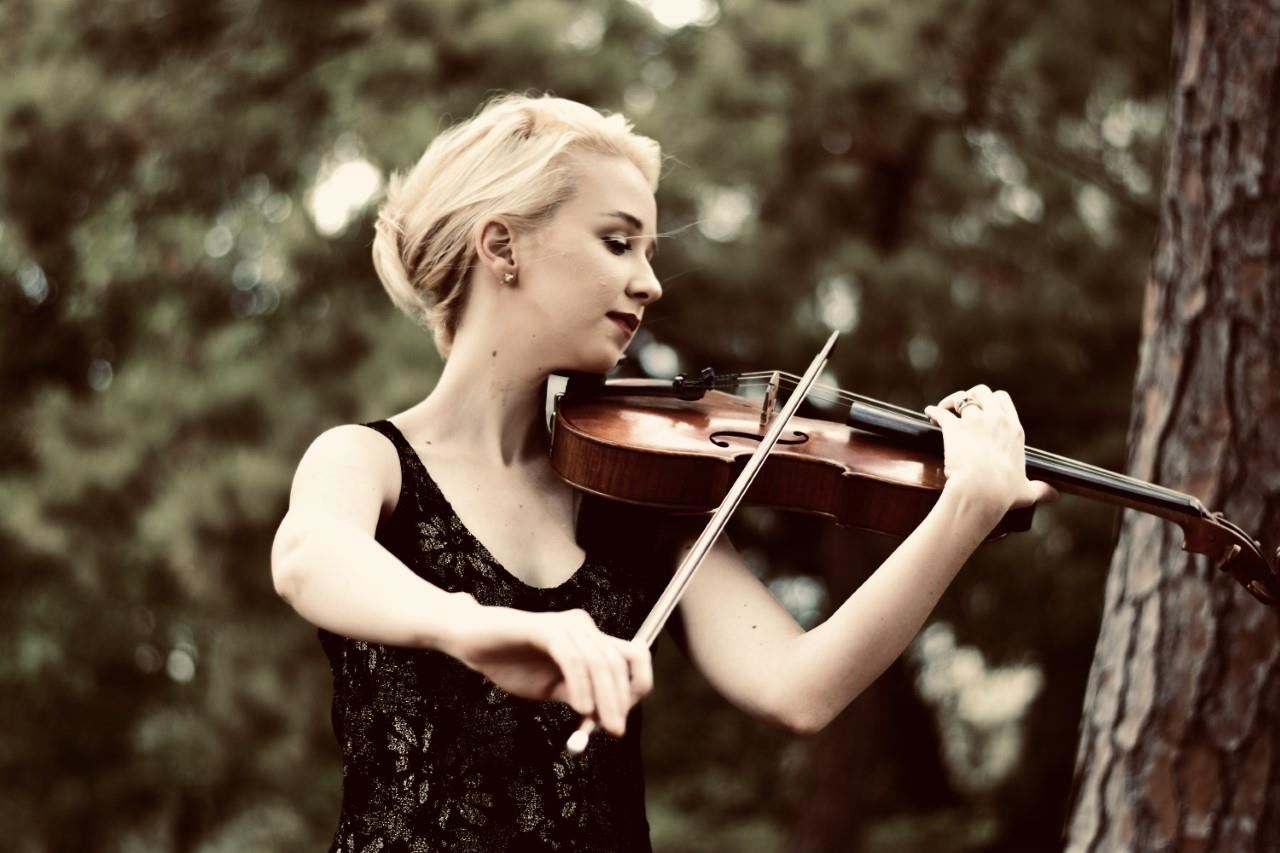 Phone: 281-327-4073
Email:
Degrees and Certifications:
Bachelor of Music Education, University of Houston | Certification- K-12 Music Ronald Thornton, Director of Orchestras Ronald Thornton, Fine Arts Department Chair FBISD, Summer Orchestra Camp Coordinator TMEA, Region XIII Orchestra Division Chair AFA, Conductor Houston Civic Symphony, Violist
Mrs.

Kara Hernandez

Mrs. Kara Hernandez is the Director of Orchestras at Ronald Thornton Middle School. She is a 6th year Fort Bend ISD Orchestra Director and Ronald Thornton Middle School is her dream school. She constantly collaborates with the directors at Baines Middle School, Crawford High School, and Ridge Point High School to ensure the Sienna Orchestra students have an impactful musical, educational, and community experience throughout their seven years.

Mrs. Hernandez firmly believes that her purpose in life is providing an impactful music education experience for students. She has experienced this impact first hand from the music educators in her life, leading her to give back to her colleagues and community as much as humanly possible.

Mrs. Hernandez is a product of FBISD and its excellent orchestra programs. She graduated from Clements High School under the direction of Mrs. Ginger Wolfe and attended Commonwealth Elementary School and Fort Settlement Middle School. She began her orchestral journey at Fort Settlement under the direction of Mrs. Angela Peugnet. Mrs. Peugnet had a profound impact on her life and inspired her to become an orchestra director. Because of this impact, Mrs. Hernandez attended the University of Houston and earned a Bachelor of Music Education with a K-12 Music Certification and graduated Cum Laude. Throughout her time at the University of Houston's Moores School of Music, she performed with the Symphony, Opera, Ballet, and Chamber Orchestras. She also served her school as a Moores School of Music ambassador. Her teacher influences include Mrs. Angela Peugnet, Mr. Michael Isadore, Ms. Karimah Browne, Mr. Jason Finnels, Mr. Andy Moritz, Ms. Suzanne LeFevre, Mr. Wayne Brooks, Dr. John Snyder, and Maestro Franz Krager.

Mrs. Hernandez has served as a private viola teacher and clinician in Fort Bend ISD since 2015 and continues to do so. In 2020, Ms. Karimah Browne and Mrs. Hernandez inaugurated the Full Orchestra at David Crockett Middle School, one of only three middle schools in Fort Bend ISD to have a Full Orchestra. During the COVID-19 school years, she was selected to write virtual orchestra curriculum. In 2021, she became the Fort Bend ISD Summer Orchestra Camp Coordinator and continues to serve in that role. In 2022, Mrs. Hernandez was selected as the TMEA Region XIII Orchestra division chair, and she continues to represent the Region XIII Orchestras as the division chair. Mr. Jason Finnels and Mrs. Hernandez inaugurated the Full Orchestra at Ronald Thornton Middle School in 2022, and they submitted for TMEA Honor Orchestra. Their Full Orchestra ranked 5th in the ENTIRE STATE OF TEXAS their inaugural year! She is thrilled to continue Full Orchestra with the new Director of Bands, Mr. Thomas Macias. This past summer, Mrs. Hernandez had the great honor of continuing her journey with AFA as a conductor. She thoroughly enjoys working with young string players from all over the Greater Houston area. This year, Mrs. Hernandez is ecstatic to represent her fine arts colleagues and campus as the Ronald Thornton Fine Arts Department Chair.

When she is not teaching or practicing her viola, she enjoys spending time outdoors and supporting the Houston Astros with her husband and their four children. She enjoys reading, baking, playing board games, hiking, spending time with her musical colleagues, listening to My Chemical Romance, attending rock concerts, and serving the Greater Houston community.
TEACHER SCHEDULE

Period 1: Beginning Cello

Period 2: Beginning Violin

Period 3: Conference

Period 4: Chamber Strings Orchestra (V)

Period 5: Symphony Orchestra (NV)

Period 6: Beginning Double Bass & Harp

Period 7: Beginning Viola