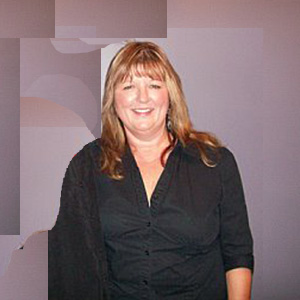 Phone:
Email:
Degrees and Certifications:
Dr.

Joan Maresh

Welcome to my Sugar Land Middle School Visual Arts homepage. This is my 46th year in Art Education. I am a native Sugar Land resident residing in old Sugar Land very near the school. I am a product of Fort Bend ISD, and graduated from Dulles High School. My education continued in my pursuit of an art education Bachelors of Science degree and Masters of Secondary Education at Sam Houston State University. Many years later, I obtained another Master's Degree and a PhD from the University of Sedona in Spiritual Counseling and ministry.

I am a teaching artist who has shared my passion about art all of my life. My own art investigates the beauty of nature. The paint strokes convey natures colors, silhouettes and natural light. Teaching continues as my life work. I work in all media (drawing, painting, and mixed media. I have been a practicing artist for over four decades since I first began doing artwork for our Senior yearbook when I was in high school. I love creating new things and enjoy leading others into their own creative expression. So it makes perfect sense that I love young people and enjoy watching them explore their own creativity.

I have had the privilege of having been named by my peers Teacher of the Year at Dulles High and G.W. Carver High. I love to share successes realized in my classroom so that others can become the benefactors of that same kind of success. So each year, I present at either the state or national conference and oftentimes are ask to present staff development in other school districts across this great state or nation. The Texas Art Education Association recognized me as Texas' Secondary Art Teacher of the Year and the National Art Education Association honored me as the nation's "Secondary Art Educator of the Year." I believe in giving back to the world all the good that each of us has been given. I sit on the City of Sugar Land's Mayors' PARCS Advisory Board. Currently we are working to put more art in public spaces. I just stepped off of the Board of the Sugar Land Art Center and Gallery and have been invited to be on the Advisory Board for the Edison Foundation.

Presently there is a exhibition of 27 peices of my work at the Houston Museum of Natural Science, Sugar Land in their art gallery through the end of August, 2018. I spent the Summer setting up an Art House in El Campo, Texas and plan to frequent the studio space throughout the school year on weekends.

Please do not hesitate to call if you should have any questions as I am here to serve. I very much look forward to teaching Art 2 and Art 3 this next year as we had a fabulous Art 1 year.

Phone: 281-634-1508

Email:joan.maresh@fortbendisd.com

Degrees and Certifications:

Bachelor of Science ( All levels Art Education/Sam Houston State University, 1972)

Masters of Secondary Education/Sam Houston State University, 1979

Masters and PHD in Spiritual Counseling/ University of Sedona, 2015

Period 1: 8:55- 10:00 7th and 8th Grade Art II
Period 2: 10:05-11;00 7th and 8th Grade Art II

Period 3: 11:05-11:55 7th and 8th Grade Art II

Period 4: 12:00- 12:55 8th Grade Art III

Period 5: 1:30-2:20 7th and 8th Grade Art II

Period 6: 2:25 -3:15 7th and 8th Grade Art II

Period 7: 3:20-4:10 Conference Period

Morning Art Tutorials will be available on Tuesday and Thursday mornings beginning at 8:20 and ending at 8:45.

Afternoon Art tutorials will be available on Tuesday and Thursday afternoons from 4:20 until 5:15 PM.