Teacher Information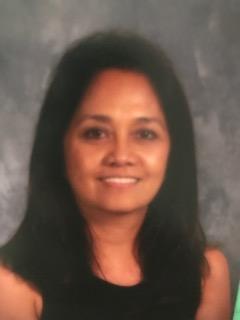 Phone: 281-6345398
Email:
Degrees and Certifications:
B.S. Medical Technology at University of Santo Tomas Certification EC-4th Generalist Specialization: ESL EC-4th, 30hours of GT Training.
Janet Ajero

Hello! My name is Janet Ajero and thank you for visiting my Web page. I have been teaching for the past 22 years. Three years in Kindergarten, nine years in First grade ELA teacher and the remaining years was teaching Reading Recovery/ESL. I am married and have two children. I am enjoying teaching Reading, Math as well as writing. It is so exciting watching my student's progress from where they started and where they are at the end of the year. I firmly believe that every child can learn and have an opportunity to be the best they can be if they are given the chance. As a teacher, we should provide that opportunity. If you have any questions please e-mail me at janet.ajero@fortbend.com or call me at this number 281-634-44664 during my planning time from 8:45 - 9:30.
Teacher Schedule
---

Kindergarten Schedule

8:10 a.m. - 8:5 a.m. Synchronous Class Meeting

8:45 a.m. - 9:30 a.m. Conference Time

9:30 a.m. - 10:00 a.m. Feedback Monitoring

10:00 - 10:30 a.m. - Synchronous Science (MWF), Social Studies (T/TH)

10:30 a.m. - 10:45 a.m. Feedback Monitoring

10:45 a.m. - 11:30 p.m. Synchronous Reading

11:30 a.m. - 12:00 p.m. Lunch

12:00 p.m. - 12:30 p.m. Feedback /Monitoring

12:30 p.m. - 1:00 p.m. Synchronous Math w/Small Group

1:00 p.m. - 1:45 p.m. Synchronous Small Group Intervention/Enrichment

1:45 p.m. - 2: 35 p.m. Feedback Monitoring

2:35 p.m. - 3:50 PLC (Monday) - Feedback / Monitoring (T/Th)
Teacher Tutorial Schedule
Tutorial schedule: As needed