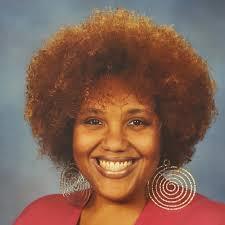 Phone: (281) 327-2673 or ‪(281) 858-3310‬
Email:
Degrees and Certifications:
Bachelor of Science Mathematics Psychology minor
Miss

Jóvanic Lamarett Evans

Hello and welcome to Ferndell Henry Center for Learning! I am Miss Jóvanic Lamarett Evans and I currently teach both Geometry and Math Models. Don't let the photo fool you; this year, I am celebrating my 12th in public education!

I was born and raised in San Antonio, TX, where I attended and graduated from James Madison High School in 2001. That August I began my amazing and fulfilling journey at the best university in the state, (Southwest) Texas State University. EAT 'EM UP, EAT 'EM UP, GO CATS GO!!! After earning my BS in mathematics with a minor in psychology, I returned home and taught at Highlands High School (San Antonio ISD) for five years. There, I taught a wide range of courses that include: Geometry, Math Models, Algebra I, and Algebra II, all with and without Inclusion support. In 2013, I moved to Austin, TX where I taught Algebra I at Del Valle High School (Del Valle ISD) for one year, before finding a surprising home at Deerpark Middle School (Round Rock ISD). Now, I had convinced myself, even before I began teaching, that I would never teach at the middle school level. I suspected that at that age children were "a special kind of crazy, and not for me." How glad I was to be so wrong. Fortunately, I was intrigued enough by the opportunity to teach Algebra I and Geometry to 7th and 8th graders that I was willing to step outside of my comfort zone. Even after letting go of Algebra I and picking up 8th Grade Math, I never regretted the switch. As it happens, kids are kids, and I fit like a glove.

I am supported and loved by an amazing team at home that includes, my fiance, Jon, bonus daughter, Nevaeh who will be eight in December, and son, Nathan who is five going on fifteen! It was with a heavy, yet excited heart that we decided to relocate to Houston Summer 2017, just in time for Harvey. However, not even that could keep us away from what was in store for us in this wonderful city. Truth be told, it really was only a matter of time; I'd initially planned on moving to the area directly after college. However, my footsteps were ordered and I am here now, for such a time as this.

I am thankful for all of the experiences that I've been through and amazing people that I've had the privilege of working with on my journey here. We have all had our own path to Ferndell. Remember, it doesn't matter what brought you here. What matters is what you do with the time! you are away from your home campus. What matters is being sure that, as in every life experience or challenge, you are better for having gone through it. You will be a better version of you when you return. I will be a better version of me when you go. Personal growth is a life long process. I look forward to our brief time together and am incredibly excited to get to be one of the people that have the honor of imparting into your life. We are going to make the best out of our time together! Get ready!!! Students are my greatest treasure in teaching!!! I do this for you!!! (Well, and the math! I do love math!!!!!!!!!!!!!!!!!!!!!!!!!!!!!!!!!!!!!!!!!!!!!!!)

Rise Phoenix, Rise!!!
Conference
3rd Period

11:26 a.m. - 12:16 p.m.