Course selection is coming!
Consider one of the Tech Ed courses! See your counselor for more details!
Finalist and Teacher of the Year!
Pictured are the Teacher of the Year finalist; Mr. Miller and Ms. Williams. The Technical Education Center would like to congratulate Ms. Williams as our Teacher of the Year.

Congratulations Ms. Williams!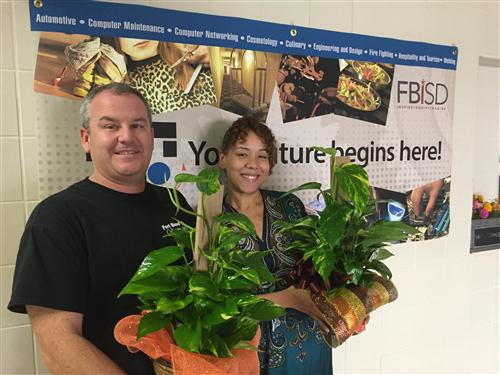 Career and Technical Education Discussion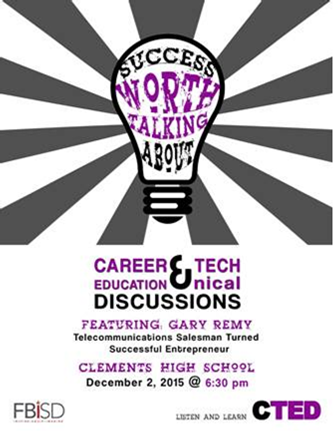 What Is C

TED

? Career and Technical Education Discussions are short and engaging talks that spread knowledge about lifelong learning and its effect on career and life choices. Speakers are selected to participate in spreading bright ideas about how they reach their personal and career goals through education, entrepreneurship, or trial and error. Discussions are held quarterly and at various high school campuses throughout the district.
Who is the Intended Audience? The primary audience is high school students enrolled in CTE courses who have a shared interest in equipping themselves with marketable skills to help them survive an ever-changing marketplace. Our talks are also open to teachers and the general community. We encourage anyone with a mutual passion for learning to join in on C

TED

.
What Happens After the Discussion? We invite all participants to mingle during a brief reception where light refreshments will be served. This will allow for personalized audience interaction as well as networking opportunities.